[:ja]

ベアリング
NSKmicro size A flat
66percentの2ndモデルは直径38mm実用最小限界の法則を使い、直径38mmで設計されたダンカンの最新バイメタル機種、ヘイメーカーです。アンダーサイズで軽快にまわるヘイメーカーの良さを66%カテゴリでも存分に発揮するべく、オリジナルの忠実な縮小ということではなく、大胆なアレンジでステンレスリムを大きくし、オーガニックシェイプのバイメタルという部分と内側のフェイスに面影を残しています。
ダンカン公式ライセンス品。東京都葛飾区の工場で制作されています。
Bearing
NSKmicro size A flat
HAYMAKER66 is 2nd model from 66percent project.
We have 2 formula for this brand.1 is 66% shrink,the other is diameter 38mm is minimum size with great performance.
We called this as 38mm formula.(here is the detail when I found this formula.)
Using 38mm diameter formula and redesign Haymaker to be 66% category yoyo. We deformed and make it unique,great performance.Just shrink from original drawing,it looses performance and advantage for small size.Same as Tomika (mini car) design concept,not only shrink as real,but we need add something to be more fun and better looking for scale down.
Make it small,tiny shape but still keep same feeling,atmosphere,like Japanese cartoon deformed character. That is the style of 66% design in Tokyo.
Official licensed by Duncan Toys.Produced by Spingear,made in Tokyo.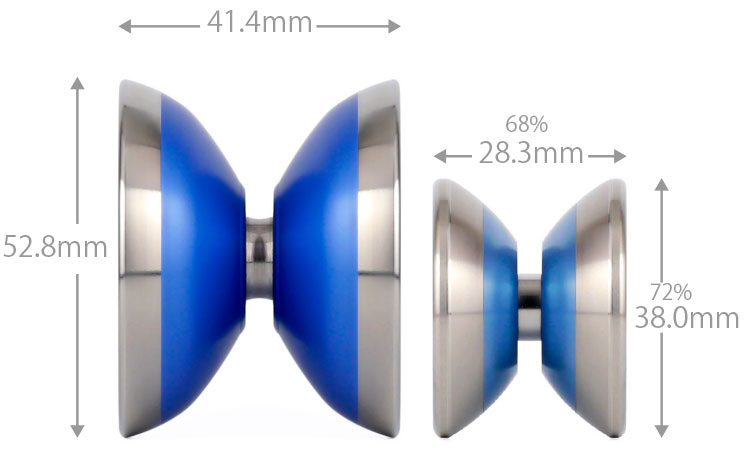 [:]